Granary Cottage, Bridge of Gaur, Rannoch. Self catering accommodation, pet friendly.
---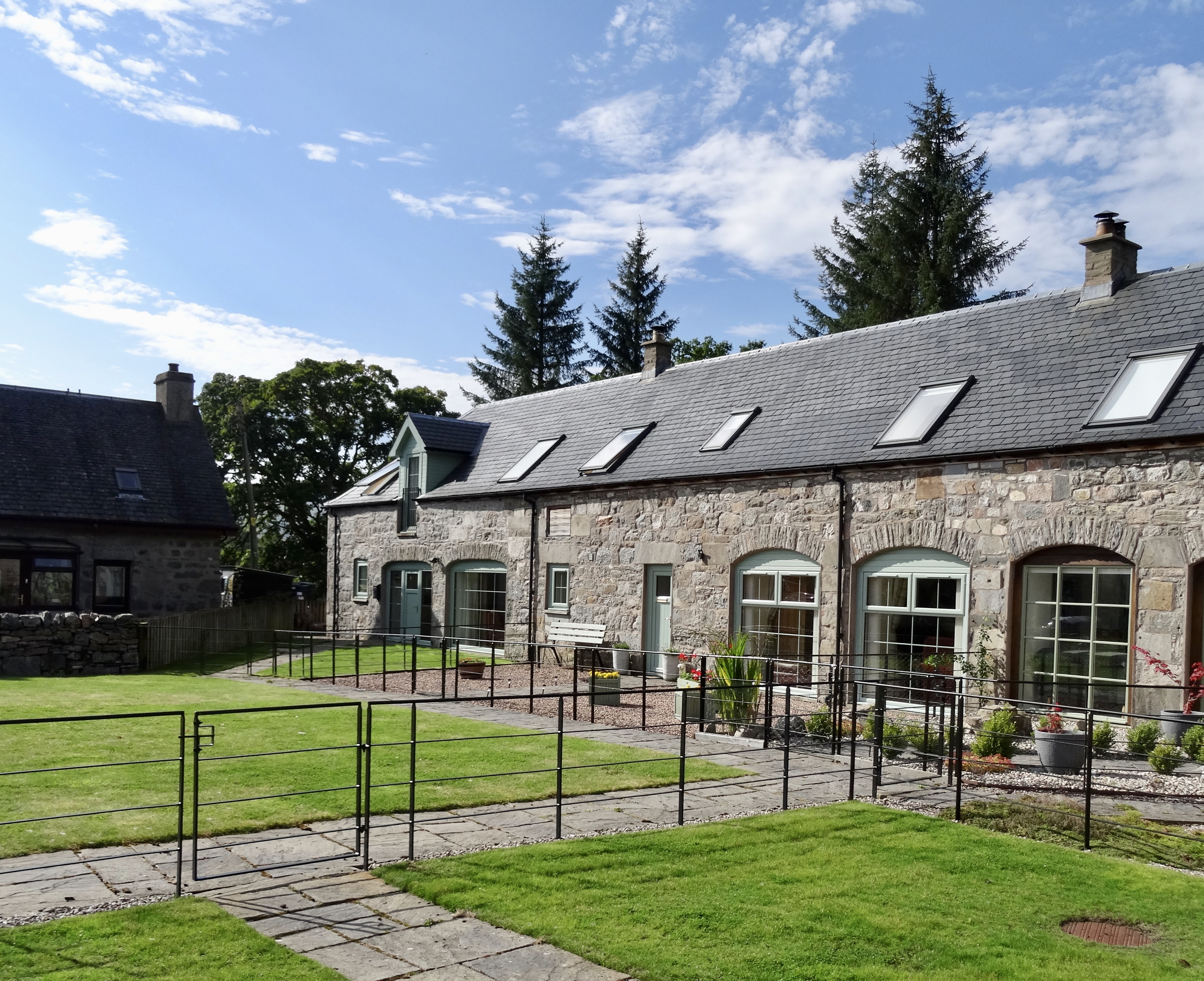 Granary Cottage is a privately owned, independent self catering holiday let located at the far western tip of Loch Rannoch, the remote hamlet of Bridge of Gaur. The cottage provides accommodation for up to four guests, it is pet friendly and great for families.  Granary Cottage welcomed its first guests in May 2021 as soon as COVID restrictions allowed, it is available to rent all year round.
This two bedroom modern cottage is one of the nine similar properties making up the Kenaclacher Steading development. Historically, this section of the Steading stored grain for Camusericht Farm until it was converted into accommodation in 2008. Granary Cottage has all of the modern conveniences required for an enjoyable short break in the Scottish Highlands whether you chose to spend your time participating in outside adventures or simply enjoying the peace and tranquility of its remote location. 
Rannoch is the perfect location for fresh air adventures including; Munro bagging, walking, cycling, Paddleboarding and SUP, fishing, shooting and stalking, photography,  painting and archery. Throughout the year, Rannoch hosts its own Highland Gathering and the popular closed road cycle event, Etape Caledonia. 

Slightly further afield you will find the larger towns of Pitlochry, Aberfeldy and Loch Tummel. I highly recommend that you visit the Rannoch and Tummel Tourist Association website for a comprehensive guide of the immediate area.
Please feel free to contact me if you would like to know more about staying at Granary Cottage, Bridge of Gaur.
Email - Kim@visitrannoch.co.uk
Telephone - 0737 617 3098
Facebook - @Granarycottagebridgeofgaur
Twitter - @BridgeofGaur
Instagram - @gcbridgeofgaur